Artificial Intelligence (AI) can add a lot of value in your company's customer service processes, if you use it in the right way of course. And that's certainly something companies are trying to do, as customer service has become increasingly important in recent years.
Read all the ins and outs of the trends in AI based on Zendesk research in this article.
Taking AI to the Next Level
The Zendesk Customer Experience Trends Report 2022 used data from three sources: a global survey of 3,500 consumers, a global survey of 4,600 managers/leaders, and Zendesk Benchmark product usage data from more than 97,500 companies.
The research stated that more than half (52.8%) of Benelux executives plan to take the use of artificial intelligence and other automation in customer service to the next level. 56% say they want to increase spending on this.
Higher Customer Expectations
Currently, a majority of companies (45.2 percent) in Benelux spend between 10 and 25 percent of their tech budget for customer service on AI. More than a quarter (26 percent) even use 25 percent or more of their budget for AI features. Moreover, more than half (56.3 percent) plan to increase spending on AI by 25 percent or more in the next 12 months.
Nearly a third of organizations (28%) would like to use AI more in the future to provide 24-hour customer service to better meet increased customer expectations. Customers are also increasingly willing to engage chatbots for simple problems. But customers do expect a smooth handover. If a bot doesn't solve their problem, they want a quick transfer to a human agent.
Chat Operators Make the Connection With Customers
Investing in AI is certainly not unnecessary, as there is still much room for improvement on the customer service side. Chat operators are the primary, and sometimes the only, human connection that customers have with brands. As such, their work is only going to become more important and strategic. 78 percent agree that customer service agents play a crucial role in customer loyalty.
Yet there are increasing numbers of dissatisfied customer service agents, they feel burned out and undervalued to other departments. What they need is a more manageable workload, more training, clear advancement opportunities and more respect.
One of the solutions to reduce the workload of employees is the use of AI.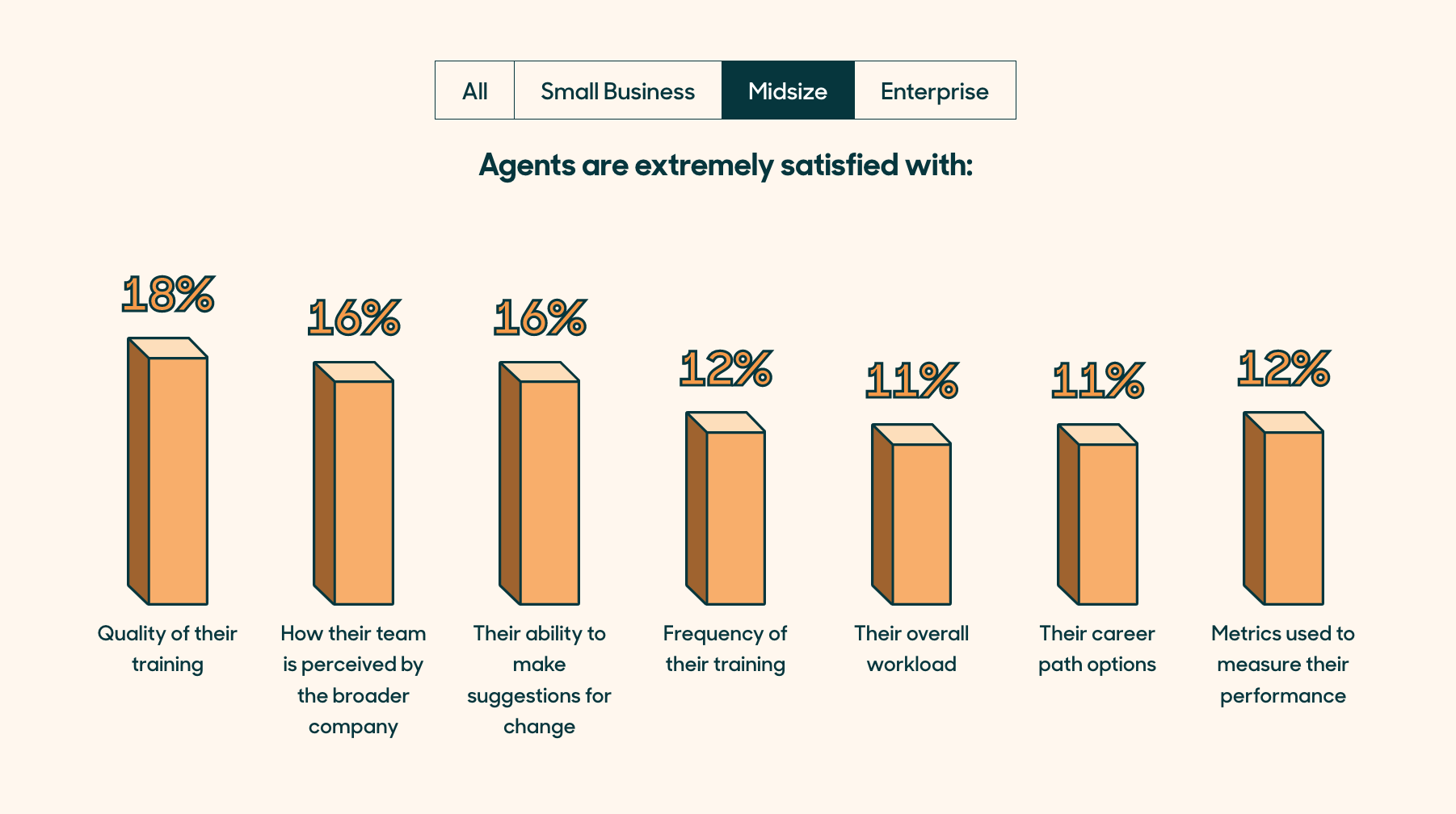 Better Workflow
Almost 33% of Benelux companies now use AI in customer service mainly to increase employee productivity. For example, to catch easy questions before they get to a service team (34%). And to improve the overall workflow for customer service employees (33%). This reduces the workload and gives chat operators the space to focus on specialized and more complex issues, rather than general and common questions.
A chatbot also falls under the use of AI in customer service. And it is already being used extensively to support the customer service team with various tasks.
Would you like to know more about the use of AI? Or are you looking for chat operators who can support with complex customer questions? Get in touch with us.