With some of the biggest messaging platforms like WhatsApp, Messenger and Instagram DMs under their wings, Meta is always on top of trends and innovations. In Meta's first-ever 'Conversations' event, several speakers talk about why messaging is so important for their organisation right now.
No Time to Waste
Besides posting content on our feed, stories and reels, we use messages for deeper conversations that are more private and secure.  In addition, Meta also saw that people increasingly want that easy communication not only with friends and family, but also with businesses.
50% of adults in the US use chat for commerce, and this is 62% in the 25-34 age group. As such, we check our messages far more than our emails, and phone calls also take up way more time than a message. No one wants to spend 15 minutes or more on the phone before you finally get to speak to someone.
Connecting
Sending a message to a company offers the perfect solution. 65% of people prefer messaging to email and phone. Also, 7 out of 10 people feel more connected to a company that they can send a message to. It's therefore not surprising that 1 billion people send a business message every week via WhatsApp, Messenger and Instagram Direct Messages.
If you make good use of this as a company, it can help you tremendously. If you helped your (potential) customers quickly and good when they had a question or problem, they are more willing to listen to what you have to say in your new campaign, for example.
New Feature: Recurring Notifications
According to Ankur Prasad (Product Marketing Director, Messenger and Instagram Business Messaging), it is not only essential to help someone properly via messages, but the whole process should become a seamless end-to-end experience.
A conversation doesn't end after the customer buys something from you. There is always room to ask if they might want to receive new updates. This could be, for example, every month, every week or every day, the choice is up to the customer. They can also always just subscribe and unsubscribe whenever they want.
This is all made possible with the new feature in Messenger: Recurring notifications. This allows you to proactively send automated messages to customers. This way of customer contact is personal, effective, customer centric and ensures that customers remain in your sales funnel. People read your messages and remain engaged at the same time.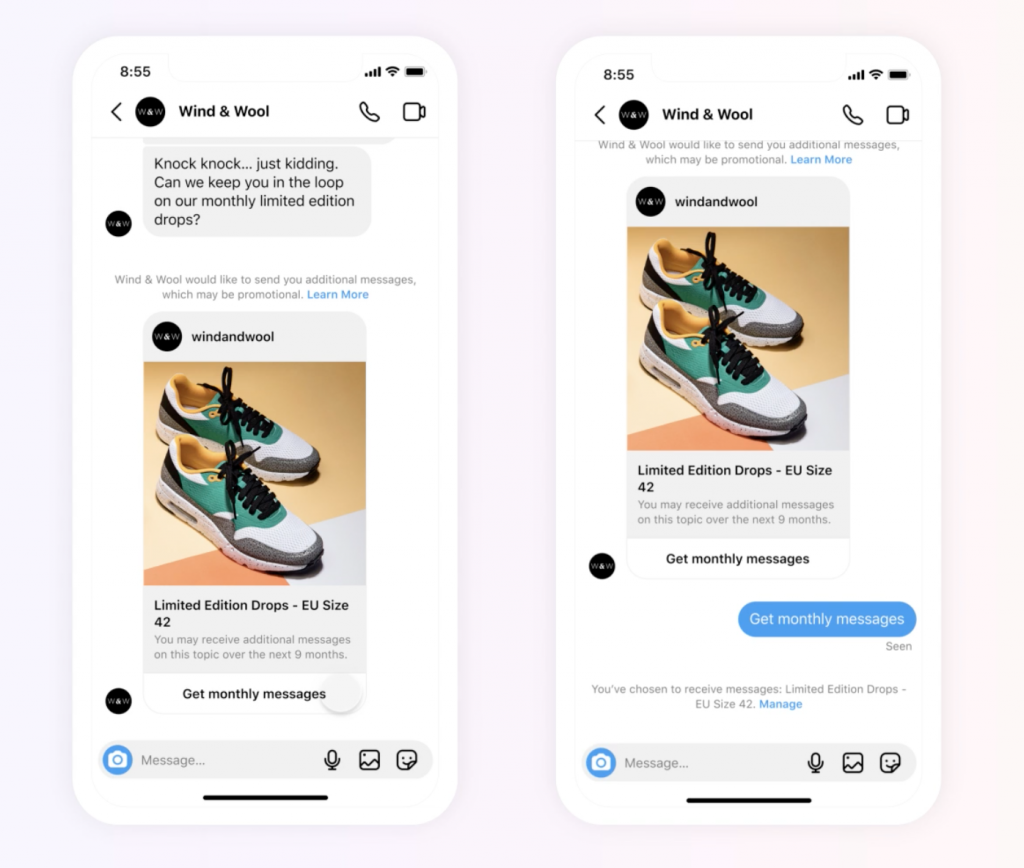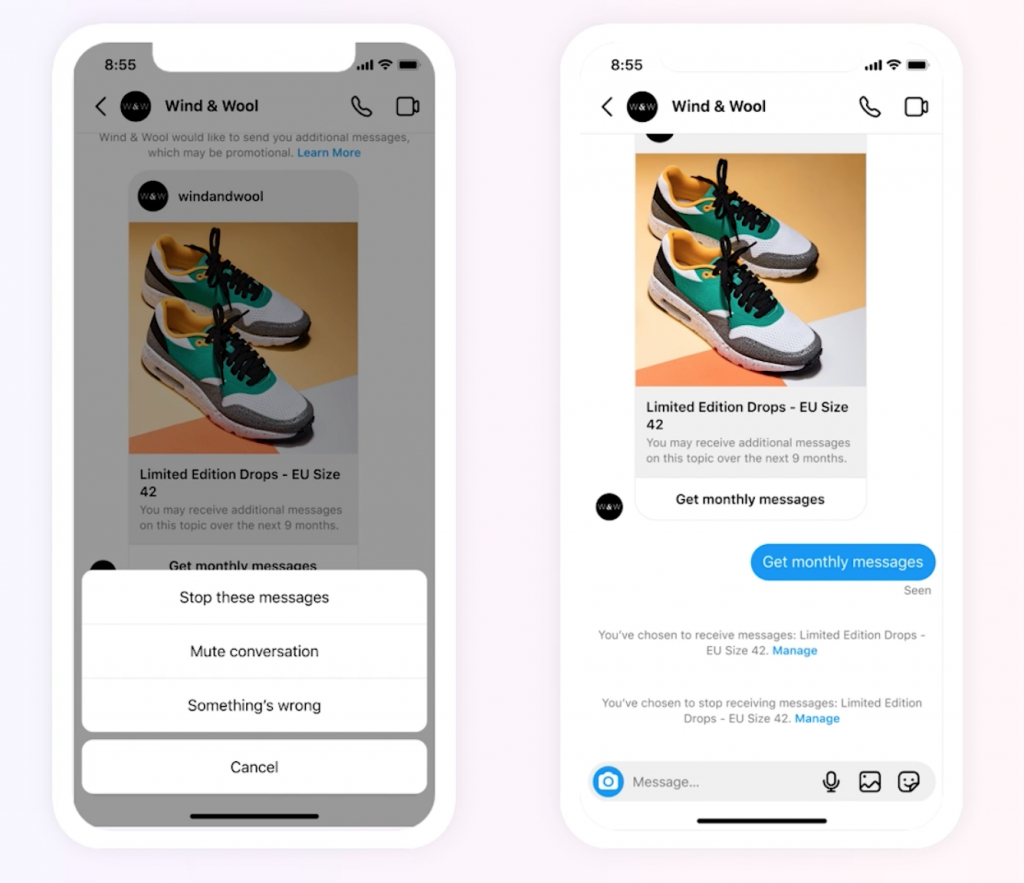 The Future for Large and Small Companies
If you want to watch the whole Conversations event, click here. There is also a Small Business Track and an Enterprise Track. These go deeper into how you can best use messaging to get the most out of your business. These are definitely interesting to watch as well!
Do you also want to use conversations in the form of messages for customer communication in your company? Then Conversation24 is the place to start! We can offer you the first payment integration for WhatsApp, so your customers can also pay in their favorite app. Contact us for more info and advice.