Whilst it is already possible to pay directly via WhatsApp, through the Conversation24's shopping cart and payment integration, Instagram is now also offering a payments option on their app. This major step towards conversational commerce was announced by Meta CEO Mark Zuckerberg last week.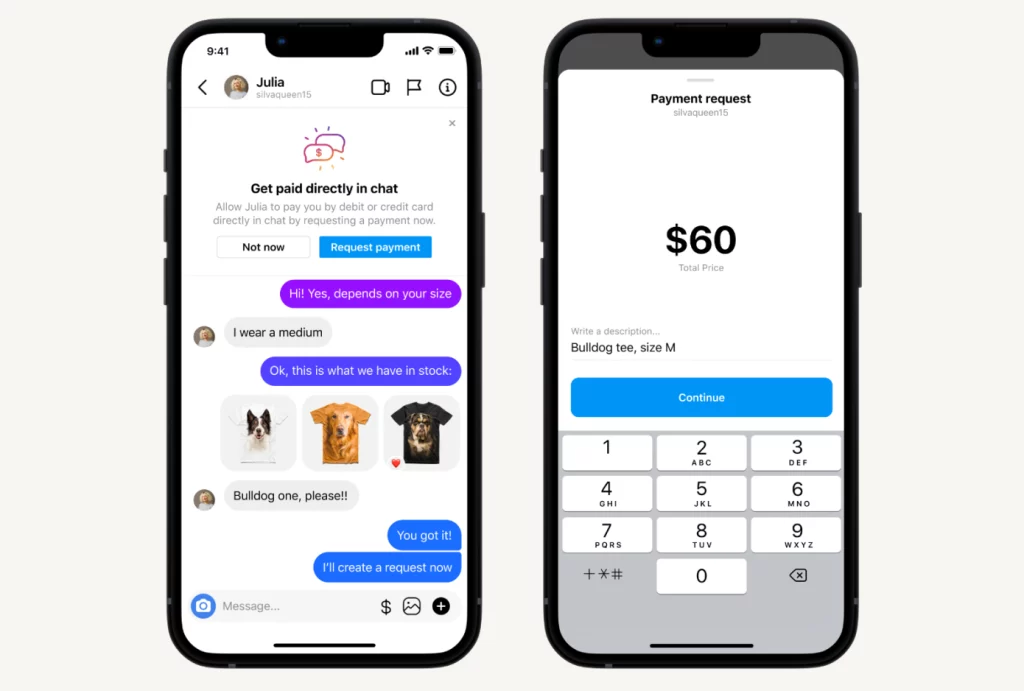 All-In-One Solution
Through Instagram DMs, users (in the US) can now view products, checkout instantly and track their orders with the "payments in chat" feature. To do this, users have to send a Direct Message to the company they are interested in. From there on, they can complete the entire ordering process. In that same chat, they can also still ask questions. It makes it able for buyers and sellers to communicate with each other in real time.
"You can pay with Meta Pay and checkout in just a few clicks," Zuckerberg said. The launch of the new Instagram feature comes at a time when Meta officially renamed Facebook Pay to Meta Pay last month. In doing so, he aims to take the first step toward creating a digital wallet for the metaverse.
Great for Smaller Businesses
This new feature is a nice development for smaller businesses that do not currently use Shops. In doing so, Meta hopes to simplify the customer journey for small businesses: 'We want to help users start conversations with companies they are interested in. We want to help them find and buy products they like in an easy way, right from the chat.'
Once they are ready to set up an entire digital store in Instagram, they can still use Shops. The feature is also useful for companies that already work with this. By simplifying the transaction process, companies using Instagram as a sales platform can get a boost in their sales volume.
Conversational Commerce Is the Future
The digital landscape is more ad more about conversational commerce. The launch of this new Instagram feature has made that more apparent. Want to know more about deploying commerce through chat channels? Then contact us and we will be happy to advise you.