If you're too quick, everyone clicks the question away immediately. If you're too late, the customer is quick to leave for the competitor.
Conversational commerce means having a personal conversation with the customer and guiding him or her through the entire customer journey. However, you need to have enough people, and the right people for this. The timing of a conversation is also important. Read more about having a good conversation in this part of 'Maximise Your Conversations'.
The Right People
Conversational commerce is all about having a substantive and personal conversation. Whether the conversation partner is the salesperson, the mechanic, the digital sports coach or a webcar employee, train them to see the hooks for a sales conversation. How nice is it when a webcare employee sends a photo series to a customer expressing interest in a particular lens? That's more surprising than exchanging technical specifications, and it creates an occasion for further conversation.
A conversation is a sincere conversation that is conducted out of interest and with advice that matters. If a customer wants to know whether a particular lease car can tow his caravan, the answer often comes, "It can tow x kilos." But it can also be done differently. For example, ask, "Do you go on vacation a lot? What kind of caravan do you have? Will there perhaps be a bigger caravan later?" Such a conversation takes more time. But it also creates a sense of trust and that will win the customer over more quickly.
Timing Is Everything
Start a conversation with an opening question: what are you looking for? What are you doubting? Can I help you? Timing is crucial here, just like in a physical store. Because just like in a physical store, it's irritating if a store assistant immediately imposes themselves. It works the same way online: if you're too quick, everyone clicks away the question immediately. If you're too late, the customer is quick to leave for the competitor.
The Right Moment
You can find out what the right moment is by testing your target group. For example, offer help to a group after they have looked around in the webshop for thirty seconds. And with another group after one minute and another after two minutes. And see what happens. What is the right moment differs per situation, product and channel. Give someone who reads information on the website about a breast augmentation some quiet time. Offer help quickly to someone who is looking for a lease car, otherwise he has already clicked through to the competitor.
A short test period already provides valuable data. There are plenty of tools available for testing via a trial license. They are useful tools because they offer convenience and remove many risks from the test. Analysis of the data provides insight into the web behavior of your visitors. Smart chatbots start the conversation at exactly the right moment.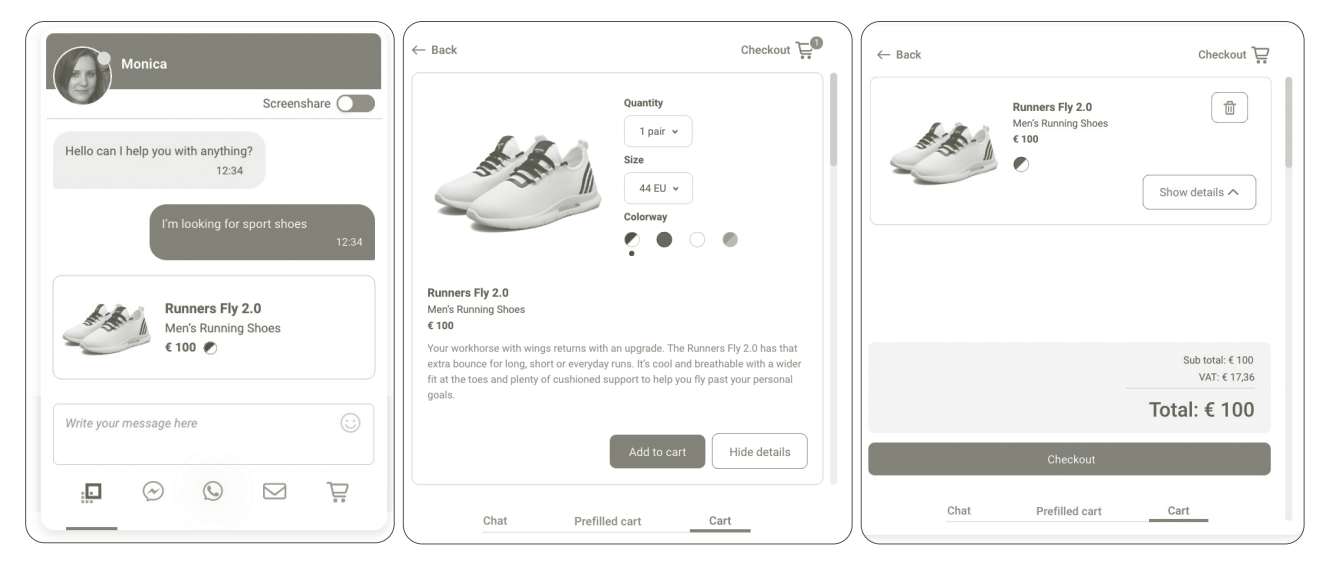 Maximise Your Conversations: Part 5
Next week you will read part 5 of 'Maximise Your Conversations'. We will discuss the tools and techniques you can use for conversational commerce. So keep an eye on our blog and our social media channels! Conversation24 is also happy to help you further with the deployment of conversational commerce. Click here for more information on our products and here to contact us.
Want to know more? Download the entire bluepaper.