Going to the store has become a little more difficult than it was a year and a half ago, a lot has changed for the eCommerce world. And at a really fast pace too. In response to this, channels have been found to communicate with customers online in an easy way, and on the platforms they like. However, the way how you communicate with them is actually still the most important. That's where conversational commerce comes in.
In a talk at EDAY Digital Business Conference, CEO James Bowditch of omnichannel marketing platform Dotdigital talks about how empathy is the secret weapon for a perfect online customer experience. Not just for now, but also for the long haul.
Why is Empathy the Secret Weapon?
Customer experience is, according to Bowditch, primarily about empathy, trust, the relationship and connection with your brand, intimacy and affinity. The key is to remove the uncertainty that customers have about a possible purchase. It is also important to understand the sentiment and feeling that customers have about your company.
This is necessary because there is a lot of competition online, especially on the three key points: good, fast and cheap. Therefore, you need to find a new way to compete, and that is through experiences.
In a physical store, sales assistants often build a connection with regular customers and get to know their customers. That experience is very valuable. The idea is to have that same connection with customers even when you're not in the same space with them.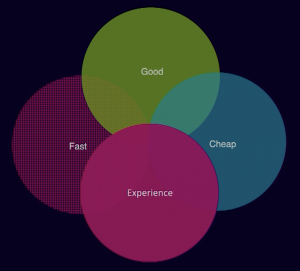 Why Do You Need This for Conversational Commerce?
You can recreate that in-store experience with conversational commerce. Conversational commerce is a one-to-one interaction between a customer and a brand. The goal is to move the customer to the next step in the process. So in this process, there can be two-way communication. This can be on different channels like web chat, whatsapp, SMS etc. Both with live chat, and with a chatbot. Employees can answer questions, give advice, recommend products or help with placing an order from their devices.
But to get the same experience as in the store, you first need to know what exactly an employee does to engage customers. First, the sales associate in a store is proactive. They are there to help you and ask if they can help you with anything or if you are looking for something, when you walk in. In addition, customers trust their expertise and knowledge of the products they sell. This provides additional reassurance of the purchase.
So, why should a digital assistant become your new employee?
They are always there for questions: research has shown that 77% of customers won't buy online unless there is a live chat available on the website. Also, 55% of consumers will abandon a transaction if they can't find an answer to their question.

They respond quickly: When you walk into a store and ask a question, you also don't want a delay of 10 minutes before they answer.

They build a social connection with your customers.
Find Out Everything About Your Customer
A social connection is achieved by gaining the customer's trust, so invest in long-term customer relationships and personalized communication.
The more you know about a customer, the better. It is therefore important to give your customer service agents context about customers, enabling them to provide tailored and personalized answers and advice. Think about a VIP treatment online for regular customers, such as a video call for beauty advice. This strengthens the bond with the customers in the long run.
Would you also like to strengthen the bond with your customers? Take a look at what we have to offer you in the case of conversational commerce.