In the Western counties, we increasingly use new conversational e-commerce technologies. But this has been commonplace in China for a while. China is currently the largest e-commerce market in the world. In 2020, sales reached $1.3 trillion. In addition, 59% of the Chinese population purchased at least one product online in 2021.
So we can learn a lot from the way China is doing things. Read more about it in this article!
High Consumer Expectations
Consumers in this day and age expect a fully integrated experience between the physical and digital shopping experience. Think fast delivery times, personalized offers and omnichannel services, all at low prices. But many companies in Europe and America for example, are not ready yet for the technology, data, supply chain and payment integrations.
Why Is China Frontrunner?
That China is able to innovate on this scale and at this speed has several reasons. First, urbanization in China plays a big role. The percentage of people living in cities continues to grow more and more, which has many advantages for logistics and supply chain. In addition, the acceptance and use of mobile phones is incredibly high in China. The time an average person spends online on his or her smartphone per day is more than 7 hours!
This is partly because they are so affordable, and because of the rapid development of payments over the phone (WeChat Pay and Alipay in particular). That development of mobile payment technologies allows users to pay with just one click. This trend is much less common in Western countries.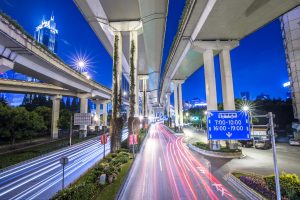 Is WhatsApp Following China's WeChat?
As big as WhatsApp is in Europe, China's WeChat is many times bigger. WeChat is very similar to WhatsApp in some ways, the only difference is that WeChat also offers services such as gaming, shopping and payments. It can be used as a wallet to pay in stores, for cabs and even street vendors. More than 900 million people use it every month. WeChat's popularity means that many Chinese consumers now use both Alipay, and WeChat.
Livestreaming Is Growing Popularity
Livestreams are another hot trend in China in the e-commerce world. They attract millions of viewers, and sales of several hundred thousand euros in a single broadcast are the rule rather than the exception. The role and influence of livestreaming is only going to grow. It is a unique opportunity for both brands and retailers to generate more awareness in real-time, to build a direct relationship with consumers and to realise sales.
We Are on the Way
For us, it's now particularly important to accelerate innovation in the customer-facing business (commerce, media, entertainment) as well as back-end enablers (data, technology, payment, infrastructure, team).
But, we are already seeing the first steps being taken for smart innovations with payment integrations and WhatsApp. Conversation24 is leading the way in this by integrating the payment flow that now mostly takes place outside the apps. With this recently launched catalog and payment feature, you can complete the entire customer journey, including payment, in WhatsApp.
Want to know more about this? Contact us here for the possibilities, or start your 14-day trial.