WhatsApp has found a new way to reach its users and inform them about their new privacy policy. They have decided to post short updates in Status messages, that all of their users will be able to easily see. This way, they provide more information about their plans and updates directly in their users' hands.
Since the announcement of the change in their policy, people got really concerned that WhatsApp and Facebook will be able to read their personal messages. In order to clarify that this is not the case, WhatsApp is using their in-app features to spread the correct information among their users. 
With their status messages, they are connecting you directly, ensuring that your messages are safe. Neither WhatsApp nor Facebook can read the messages as they are protected with end-to-end encryption. And only you and the person you're chatting with can read these messages. 
The changes in the privacy policy are mainly for the business features in the app. And even there, WhatsApp is very transparent about the ways it will collect data. This is also clearly stated on their FAQ page, where more information on the topic can be found. 
The first message they sent via the Status feature is "One thing that isn't new is our commitment to your privacy." followed by other similar messages. Many countries have received these status messages over the past week. And the spread will continue until it reaches all the WhatsApp users.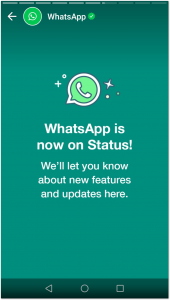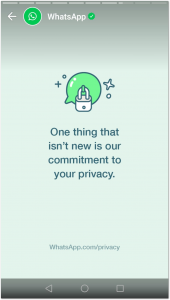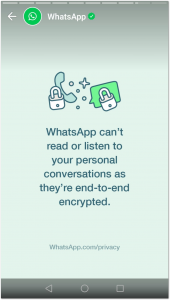 Moreover, WhatsApp is planning on making this a regular thing. So, you will be the first to know if there is an important update from them.  It is a very easy and direct way to stay in touch with your users. So, stay tuned and look out for the WhatApp's status messages.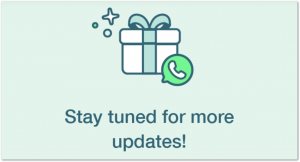 And start with WhatsApp for Business today!
Sources: WhatsApp FAQ